The Destination for Beauty Since 2015
Ooh La La Med Spa
new Service Available
NEW Service Special
Now through December 15.
SKINVIVE™ by JUVÉDERM®
The First Injectable of Its Kind Available In the U.S.
SKINVIVE™ by JUVÉDERM® is a NEW, cutting-edge skincare solution, designed to revitalize and rejuvenate your skin. SKINVIVE™ is often referred to as a "skin booster," rather than a filler, since its job isn't to rebuild volume like other fillers. Instead, it hydrates your skin and gives you a glowy look that lasts around six months. SKINVIVE™ is a breakthrough in non-surgical skincare for a radiant, age-defying complexion, with minimal downtime. Perfect for a holiday touch-up!
Don't Miss out. Get yours now.
Renew Your Body. Refresh Your Mind.
Luxury Med Spa Experiences
Welcome to Ooh La La Med Spa. We specialize in injectable and laser treatments that deliver stunning and natural-looking results. Our team of highly-skilled RN and NP nurse injectors and licensed laser technicians and medical estheticians are expertly trained in advanced and exclusive techniques.
We are dedicated to enhancing and maintaining your natural beauty with custom procedures that give your skin a young and natural boost. Our clinic brings together a team with unrivaled expertise in Juvéderm, Restylane, IPL, BBL, Laser Treatments, Permanent Makeup and more.
No matter what kind of treatment or transformation you envision, we are here to listen to your concerns and help you achieve the stunning, natural results you desire. We invite you to discover the new, refreshed, and improved version of yourself. We can't wait to see you.
At Ooh La La Med Spa, you deserve to be beautiful.
Zermene and Olga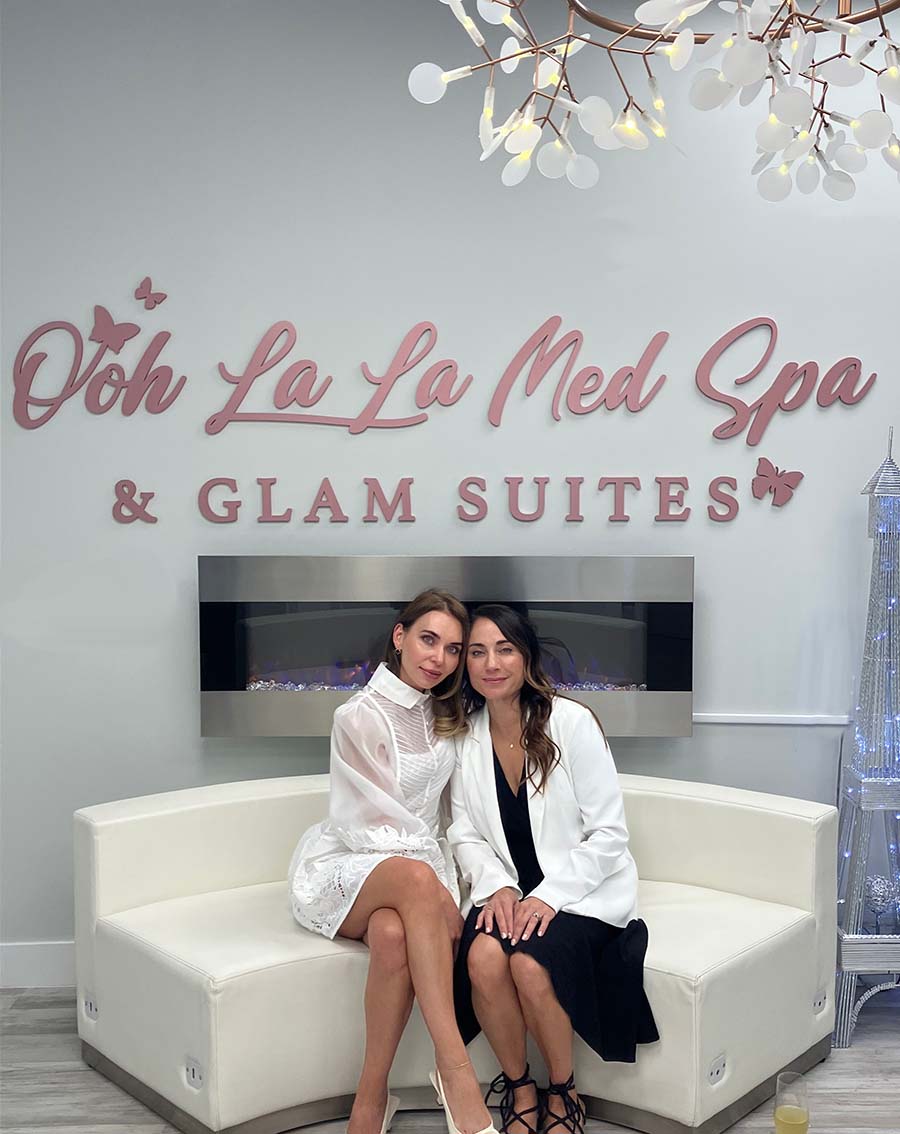 Testimonials
What Our Clients Say
Luxury. quality. comfort.
Spa Packages
Experience the Ooh La La Med Spa difference when it comes to preventative treatments and cosmetic injectables. Our approach is unlike anything you've seen before. Our founders, Zermene Guin and Olga Biryukova, have developed proprietary techniques and are constantly honing their skills with the latest aesthetic, laser and injectable innovations. This means our RN and NP nurse injectors, licensed laser technicians and medical estheticians are equipped with unmatched expertise, ensuring you receive results that are truly remarkable and incomparable. We believe in the power of personalized care, which is why we will craft a fully customized treatment plan tailored to your unique concerns and goals. Get ready to discover a new level of beauty at Ooh La La Med Spa. You deserve to be beautiful.
Welcome to Ooh La La Med Spa
A Day in the Life at Ooh La La Med Spa
You, more beautiful than ever.
Before and After Photos
IPL, BBL, Sculptra, Restylane, Kysse, Juvéderm, Morpheus8
Our aesthetic enhancement treatments bring out the most of your natural beauty.
At Ooh La La Med Spa, we believe that true beauty lies in enhancing your natural features, rather than altering them. Our mission is to help you become the most beautiful version of yourself – radiating health, vitality, and natural glow. We offer a range of luxurious spa treatments and services, carefully curated to accentuate your inherent beauty. From revitalizing facials and nourishing skin treatments to glamorous eyelash extensions and precise laser hair removal, our team of dedicated and certified aestheticians are committed to providing you with the highest quality care in a serene and indulgent environment. Step into a world of opulence and rejuvenation, where medical expertise meets pampering indulgence. Our holistic approach ensures that you leave our spa feeling refreshed, rejuvenated, and effortlessly beautiful. Say goodbye to artificiality and embrace your true radiance with Ooh La La Med Spa.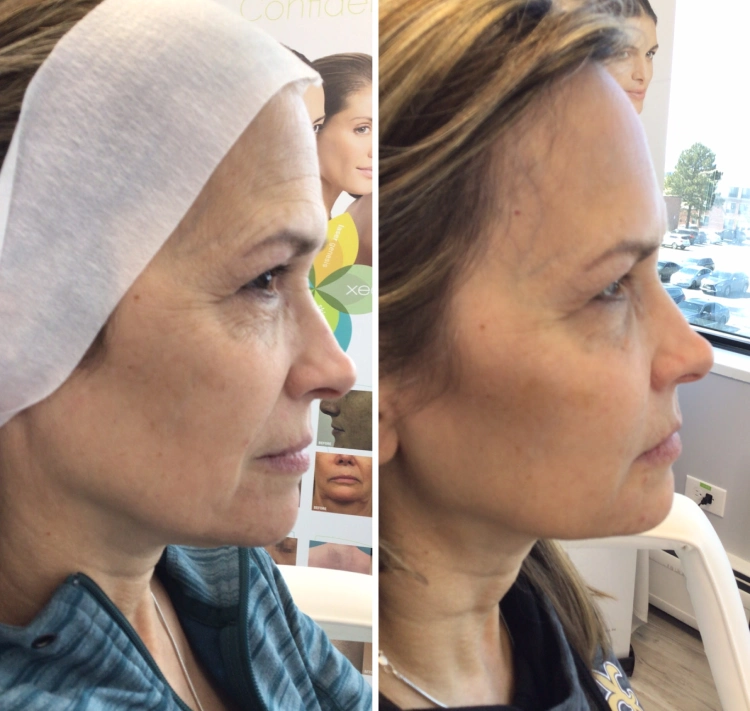 Full Face Filler Before/After