Service
Skincare & Facials
Nourish. Glow. Radiate.
Skincare and Facials
We create custom skincare packages between facials, peels, laser, & Microneedling. Choose any 4 and get 15% off, any 6 get 20% off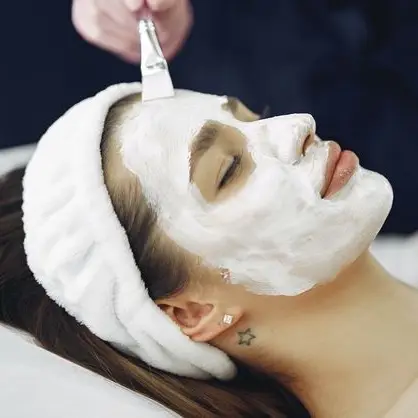 Ooh La La Facial
Our Ooh La La Facial is a concentrated treatment that delivers intense nourishment and revitalization to your skin. It involves thorough cleansing, exfoliation, extractions, and a customized mask for your specific skin type that targets specific concerns. With an added facial massage, it deeply hydrates, rejuvenates, and restores your complexion, leaving it visibly refreshed, smooth, and radiant.
$85 – 50 minutes
Ooh La La Express Facial $55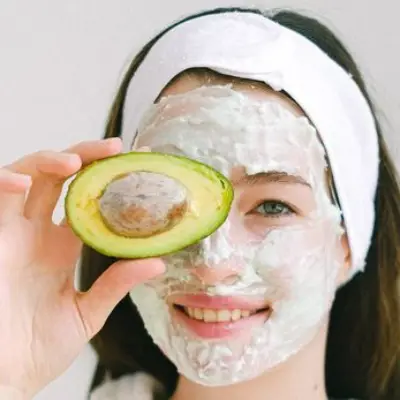 Teen Facial
‍This facial is great to educate teens on skin care. We cleanse, exfoliate and concentrate on extractions, followed by a mask, and moisturizer.
$55 – 35 minutes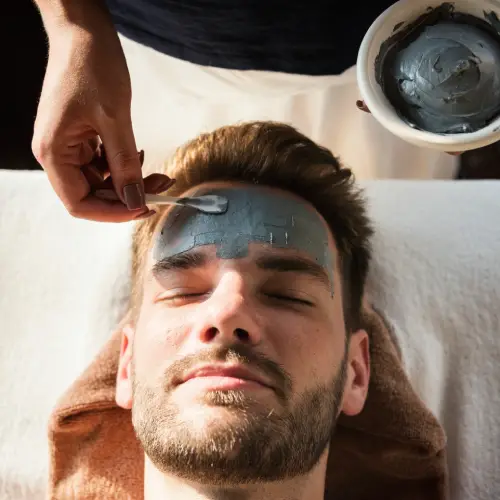 MANdatory Facial
A great facial for men to refresh and help with ingrown hairs. A facial that cleanses, massages, exfoliates and concentrates on extractions. It includes a calming and hydrating mask, and we finish it off with the appropriate serums, hydration, and sunscreen.
$75 – 45 minutes

"I recently got a facial from Olga at the beautiful spa! It was a wonderful and truly relaxing experience. My skin has never looked better! I'm looking forward to booking another!" See more reviews.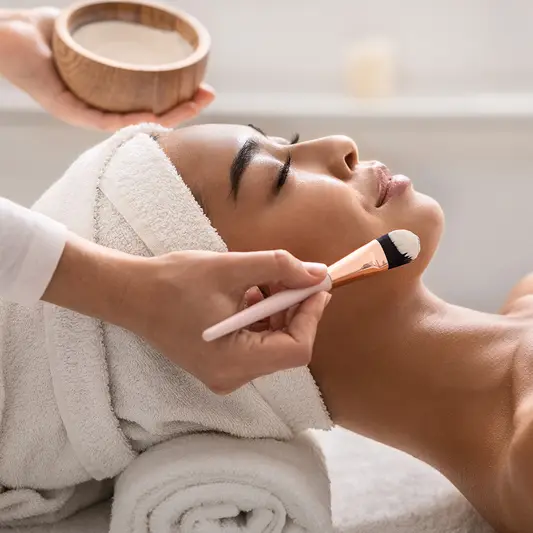 Specialty Facial
A truly luxurious customized treatment that addresses your skincare concerns with the finest ingredients! Your options are Acne, Hydrating, or Anti aging!
$99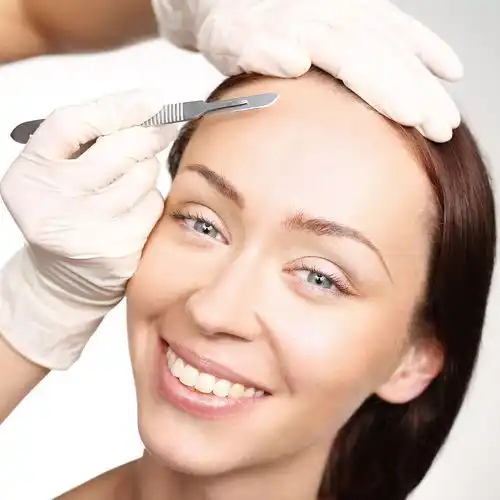 Dermaplane
Dermaplaning is a non-invasive skin procedure that involves using a sharp tool to exfoliate the surface of your skin, while also removing small, fine hairs. This painless procedure reveals smoother, brighter skin, enhances product absorption, and promotes a flawless makeup application. The result is a refreshed and rejuvenated complexion with no downtime.
$85 or you can add it on to any facial for $60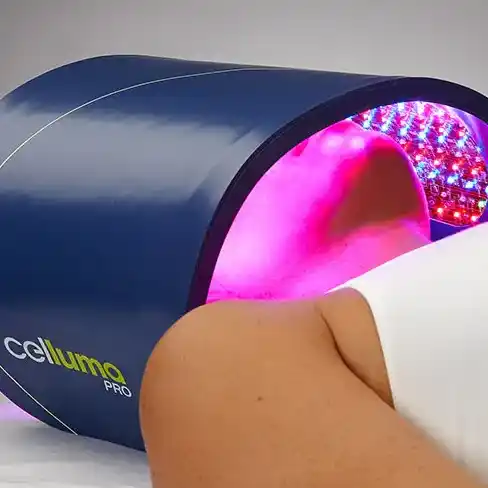 Celluma Pro Light Therapy
Celluma light therapy is LED technology. It's the application of light energy to the body for aesthetic benefits. It promotes a natural photo biochemical reaction similar to the process of plant photosynthesis. NASA's Space Program has proven that LED light therapy (near-infrared) promotes wound healing and human tissue growth. The LED energy delivered has been shown to enhance cellular metabolism, accelerate the repair and replenishment of damaged skin cells, as well as stimulate the production of collagen.
$150
Series of 8 treatments $350
You can add a celluma treatment to any facial for $50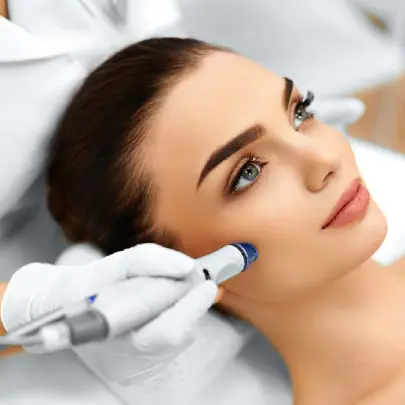 Hydrafacial
Our Hydrafacial is the only hydra dermabrasion procedure that combines cleansing, exfoliation, extraction, hydration, and antioxidant protection. Hydrafacial treatment improves the appearance of fine lines, wrinkles, congested and enlarged pores, oily or acne-prone skin, hyperpigmentation and brown spots, revealing a smoother, brighter and a healthy, youthful glow.
Single – $200
Package of 4 – $650
Package of 6 – $950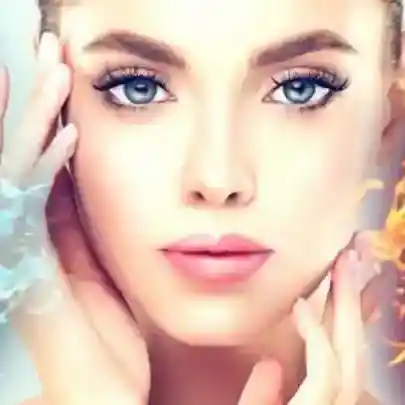 Fire & Ice Facial
Experience the resurfacing and rejuvenation of the legendary Fire & Ice Facial. Designed to rapidly and safely resurface your skin, this professional treatment involves the combination of warming and cooling sensations that will leave your skin feeling refreshed and invigorated. Often referred to as the "Red Carpet Facial", it has been the go-to treatment of celebrities and non-celebrities alike for its effective benefits. Beginning with an intensive resurfacing masque to heat the skin, the treatment is concluded by a rejuvenating masque to cool down. Enjoy added benefits of refined skin texture, diminished look of blemishes, and improved appearance of fine lines and wrinkles – all with little-to-no downtime. 
$150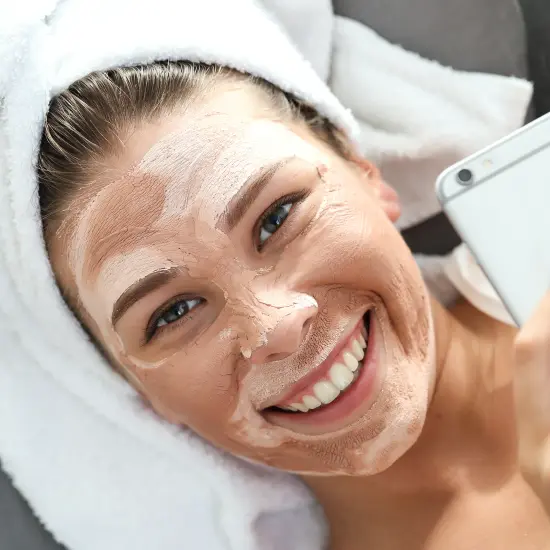 Ooh La La Foaming Enzyme Facial (Champagne Facial)
Enjoy the powerful, yet soothing Foaming Enzyme (feels like champagne bubbles)Treatment Facial that features active foaming agents for light and effective exfoliation. This professional treatment combines papaya and pineapple enzymes with a potent, botanically derived Glycolic Acid to reveal a polished, more radiant complexion. The foaming masque is lightly massaged onto the skin while steam helps it to diffuse further. Extractions may be performed to remove impurities. A light mist and hydrating serum are applied, followed by an intensive cooling masque. Good for all skin types, the Foaming Enzyme Treatment Facial will leave your skin clear and glowing.
$150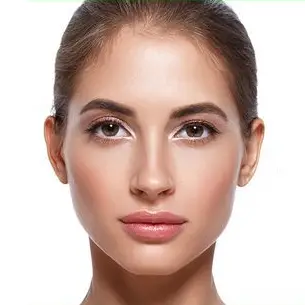 VI Facial Peels
The VI Facial Peel is a medical-grade peel that resurfaces the skin with a blend of powerful ingredients. It targets acne, fine lines, sun damage, and uneven texture, stimulating collagen production and revealing a smoother, more youthful complexion. With minimal downtime, it delivers transformative results and a renewed radiance.
Vi Peel – $225
with boosters – $275
Series of 3 – $575
with boosters – $700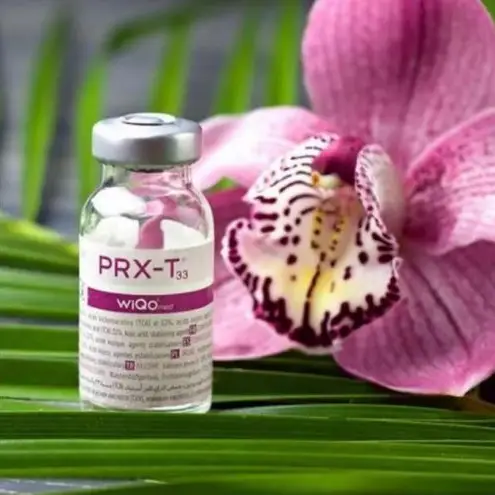 PRX-T33 (Unicorn Facial)
The PRX-T33 Biorevitalization Peel Facial is a unique treatment that combines the benefits of a chemical peel and a biorevitalization treatment. It stimulates collagen production, improves skin elasticity, and reduces the appearance of wrinkles, scars, and pigmentation. With no downtime, it provides instant rejuvenation and long-lasting skin revitalization.
‍$250 for one (normally $275)
$900 for a series of 4 (normally $1,000)
‍*Add high frequency to any facial for $15
The high frequency facial is used to treat and prevent stubborn acne, shrink enlarged pores, reduce the appearance of fine lines and wrinkles, decongest puffy eyes, fade dark eye circles and even rejuvenate the condition of the scalp and nourish hair follicles for healthier hair growth.
Why Skincare
The Benefits of Treating Your Skin Right
Treating your skin with care and maintaining its health brings numerous benefits that extend beyond just a radiant appearance. Healthy skin acts as a protective barrier, shielding your body from environmental pollutants and harmful UV rays. Nurturing your skin through proper cleansing, moisturizing, and nourishing routines helps prevent acne, premature aging, and other skin conditions. Moreover, healthy skincare enhances your self-confidence, promoting a positive self-image. It allows for better makeup application and smoother shaving experiences. By prioritizing skin health, you can achieve a more even skin tone, improved texture, and a youthful glow, resulting in a vibrant and youthful appearance that reflects your overall well-being.
PRX-T33 (Unicorn Facial)
This is the ultimate summertime peel!
When looking at skincare and facial peels, explore the PRX-T33 biorevitalization peel, a unique technique of a TCA peel, or trichloroacetic acid peel.
The PRX-T33 triggers regeneration of your skin without using exfoliation.
It strengthens the brightness and radiance of the skin, corrects skin imperfections, and reduces stretch marks.
What does this mean? Even your skin tone, tighten, and brighten with no peeling!
$250 for one (normally $275)

$900 for a series of 4 (normally $1,000)
PRX-T33 (Unicorn Facial) Procedure
Testimonials
What Our Clients Say