services
Morpheus8 & Microneedling
Sculpt. Tone. Flatten.
Morpheus8 & SkinPen Microneedling Treatments

Morpheus8 RF Microneedling (the skin tightening treatment)
Our skin changes as we age and it's normal to start seeing wrinkles, laugh lines, frown lines and areas that are saggier than they used to be. Procedures such as facelifts and other invasive skin-tightening treatments can take a long time to heal after the procedure.
Morpheus8 RF microneedling is a solution for saggy skin and wrinkles that is totally non-invasive. By using microneedling and radio frequency, the Morpheus8 targets problem areas and produces tighter, more supple and youthful skin.
What areas does Morpheus 8 treat?
Morpheus8 RF treats a number of problem areas where skin is sagging such as:
| | |
| --- | --- |
| Upper and lower eyelids | Neck |
| Under the eyes | Chin |
| Frown lines | Arms |
| The mouth | Knees |
| Cheeks | Abdomen |
Add Sculptra topically to Erbium Profractional, Microneedling, or to Morpheus8 for only $200. When Sculptra is used topically with any of the above treatments the results yield a thickening and tightening of the skin and an overall glow giving a youthful, brighter appearance. It also helps you heal faster!
Morpheus8 Before and After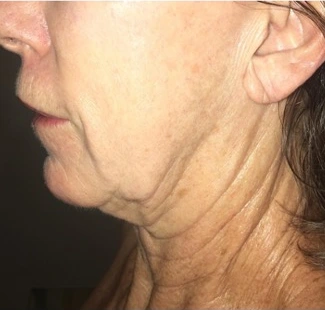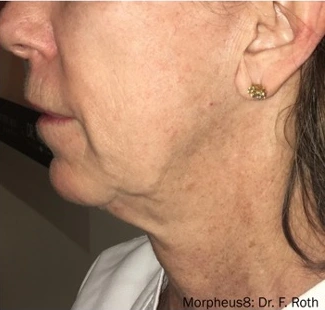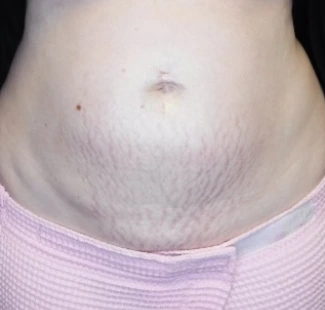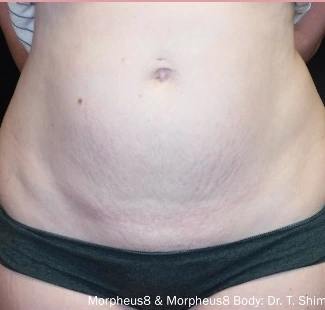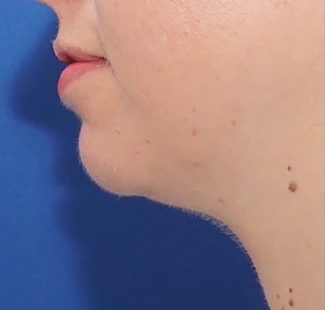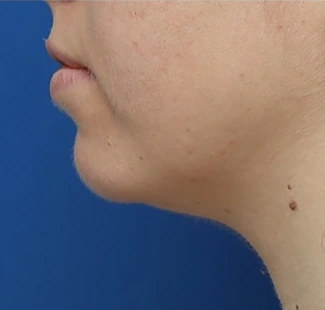 "I just saw Olga for my second Morpheus8 and laser facial and I truly can't rave enough about my experience. I had my initial consultation with Zermene who made some great recommendations, answered all of my questions and set me up with Olga. I've seen Olga twice now and not only has she completely transformed my skin but she is incredibly kind and knowledgeable. I genuinely look forward to coming here." See more reviews.
SkinPen Microneedling
1. SkinPen is a micro-needling tool that uses sharp needles to create tiny holes in your skin. In response to these micro-injuries, your body produces collagen and elastin to heal the wound naturally. SkinPen doesn't use chemicals, heat or toxins to burn or remove layers of your skin or paralyze your facial muscle.
2. Safe and relatively comfortable. There are minimal side effects and downtime following a SkinPen procedure. Slight swelling and redness/pinkness in the area (like that from a mild sunburn) usually last only two to four days, so you can return to work or social activities quickly. SkinPen has minimal risk of scarring or infections. We use a very strong BLT (betacaine, lidocaine & tetracaine) numbing cream to ensure you are numb and comfortable!
3. Effective for all skin types. Because SkinPen doesn't affect the epidermis (where the skin pigment resides), it can be used on all skin types. Using Skinfuse skincare products in the Post Procedure Kit can further optimize the results from your procedure. Skinfuse products are specifically designed to give your skin the nutrients it needs at the right time.Advanced skin care clients also have options to make this treatment more customizable to their specific needs also, if needed.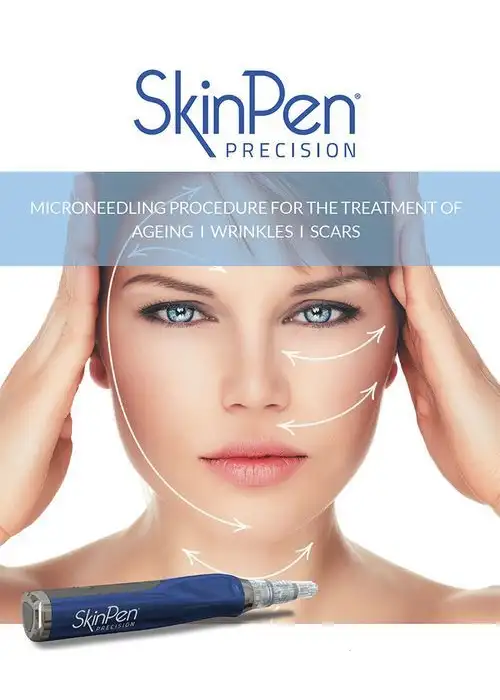 Why Microneedling
The Benefits of Microneedling
Microneedling, a revolutionary skincare treatment, offers a wide array of benefits for individuals seeking transformative results. By employing a pen-like device with fine needles, this minimally invasive procedure stimulates collagen and elastin production, promoting skin rejuvenation and firmness. As a result, fine lines, wrinkles, and acne scars are reduced, leading to a smoother, more youthful complexion. Microneedling also enhances the skin's ability to absorb topical products, maximizing the effectiveness of serums and skincare treatments. Suitable for all skin types and colors, this versatile treatment addresses various concerns, including hyperpigmentation, sun damage, and enlarged pores. Achieve radiant, even-toned skin with microneedling's long-lasting, natural-looking results.
Morpheus8 Before and After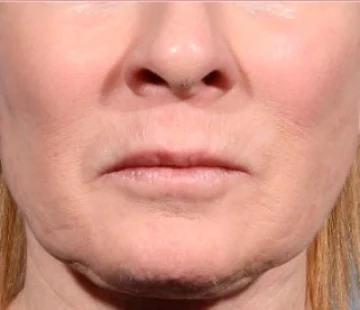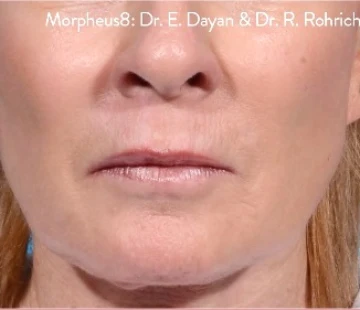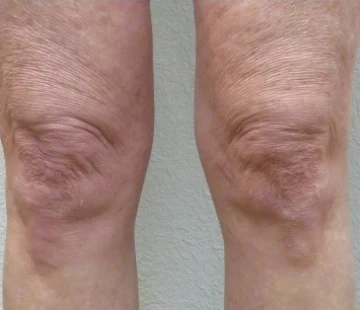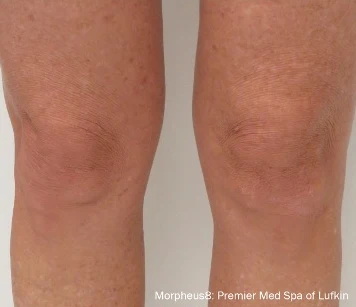 Morpheus8 Small Body Area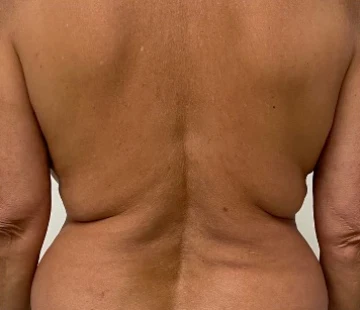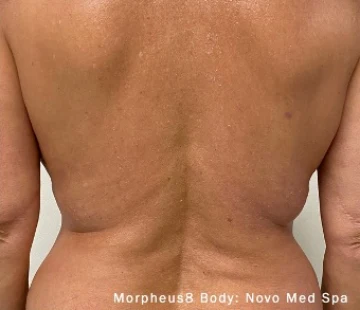 Testimonials
What Our Clients Say